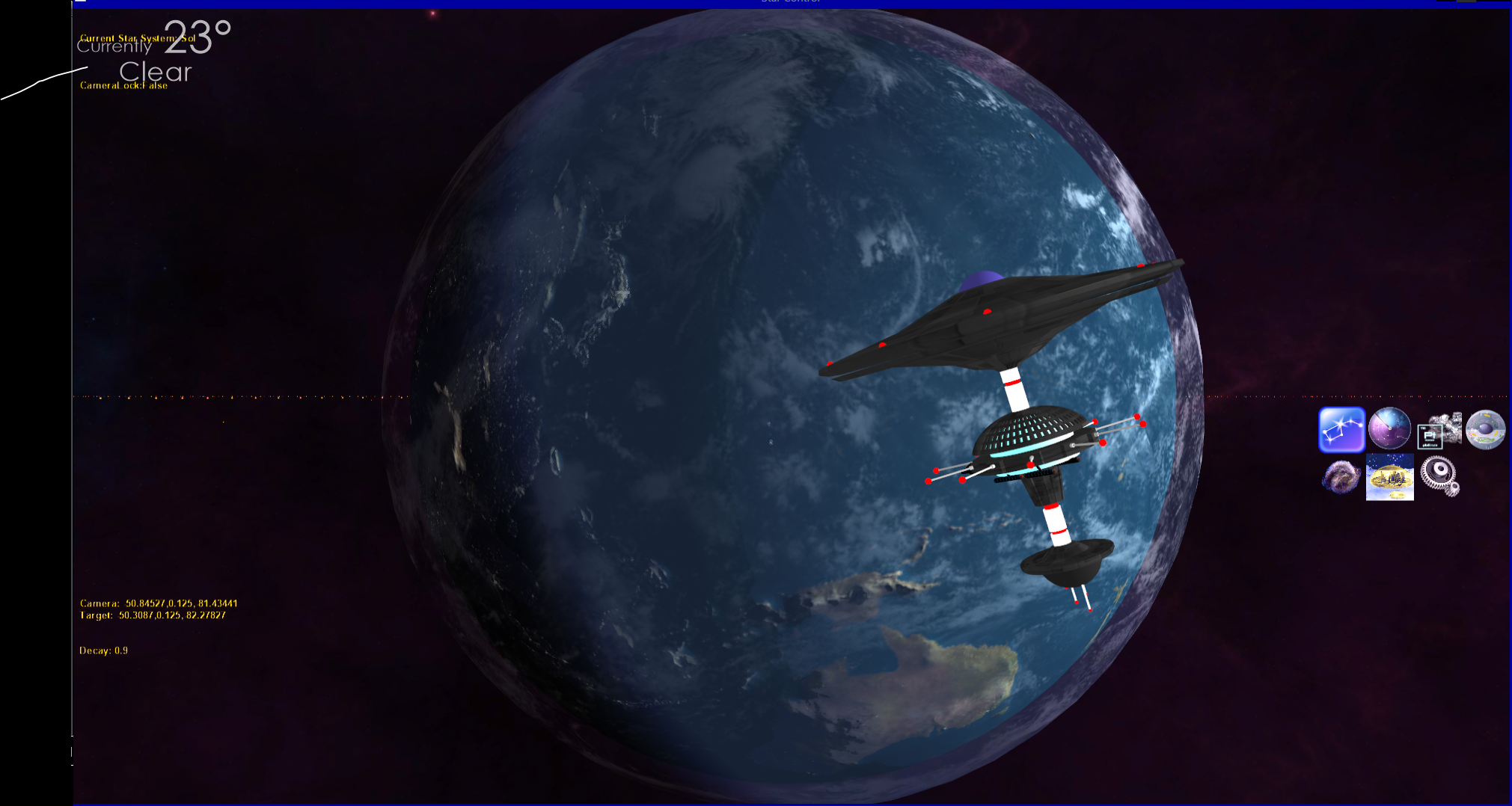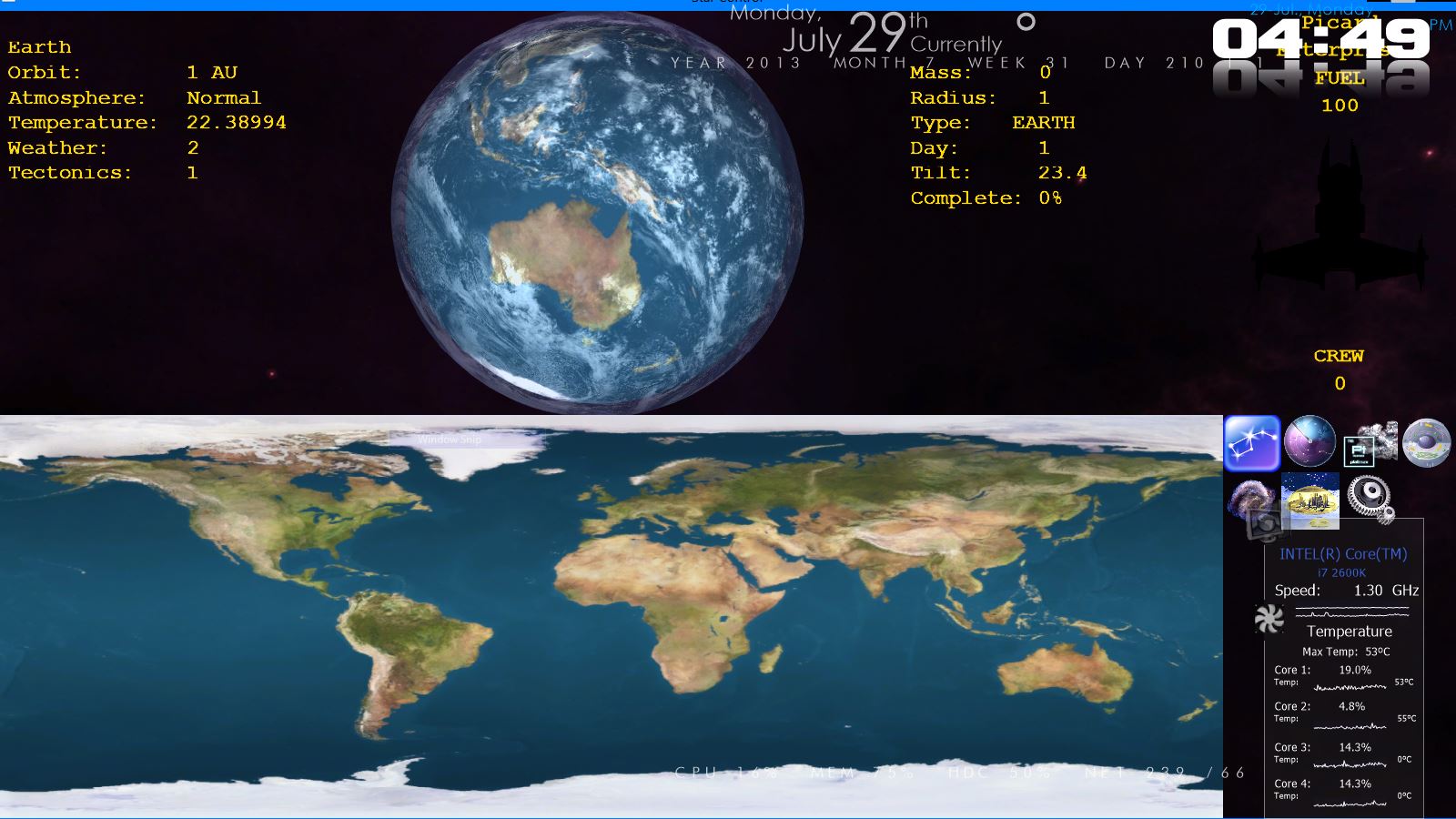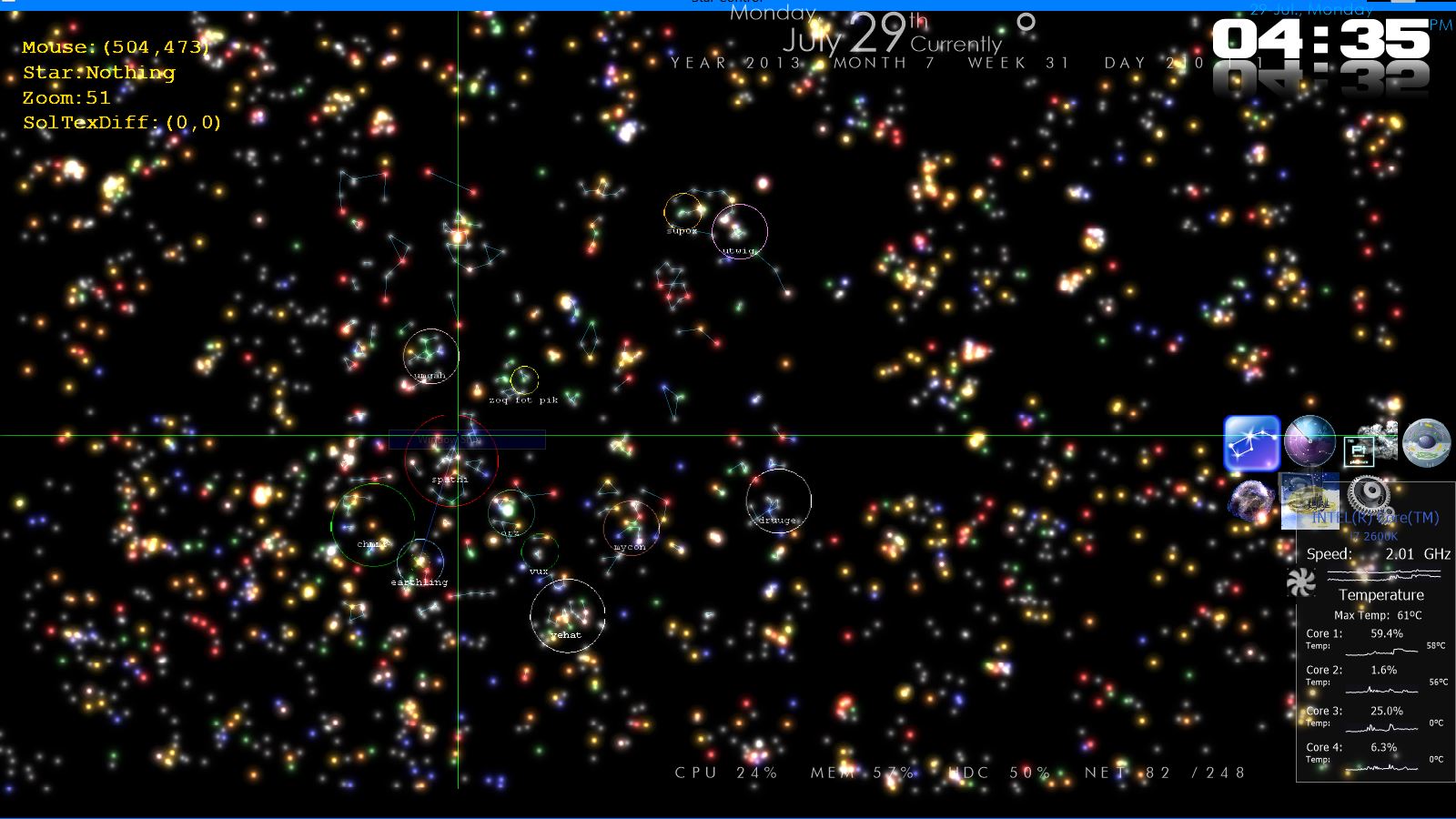 3D Hayes
My first attempt at making Hayes in 3D. The hair some photoshopped highlights on it because it was way too dark.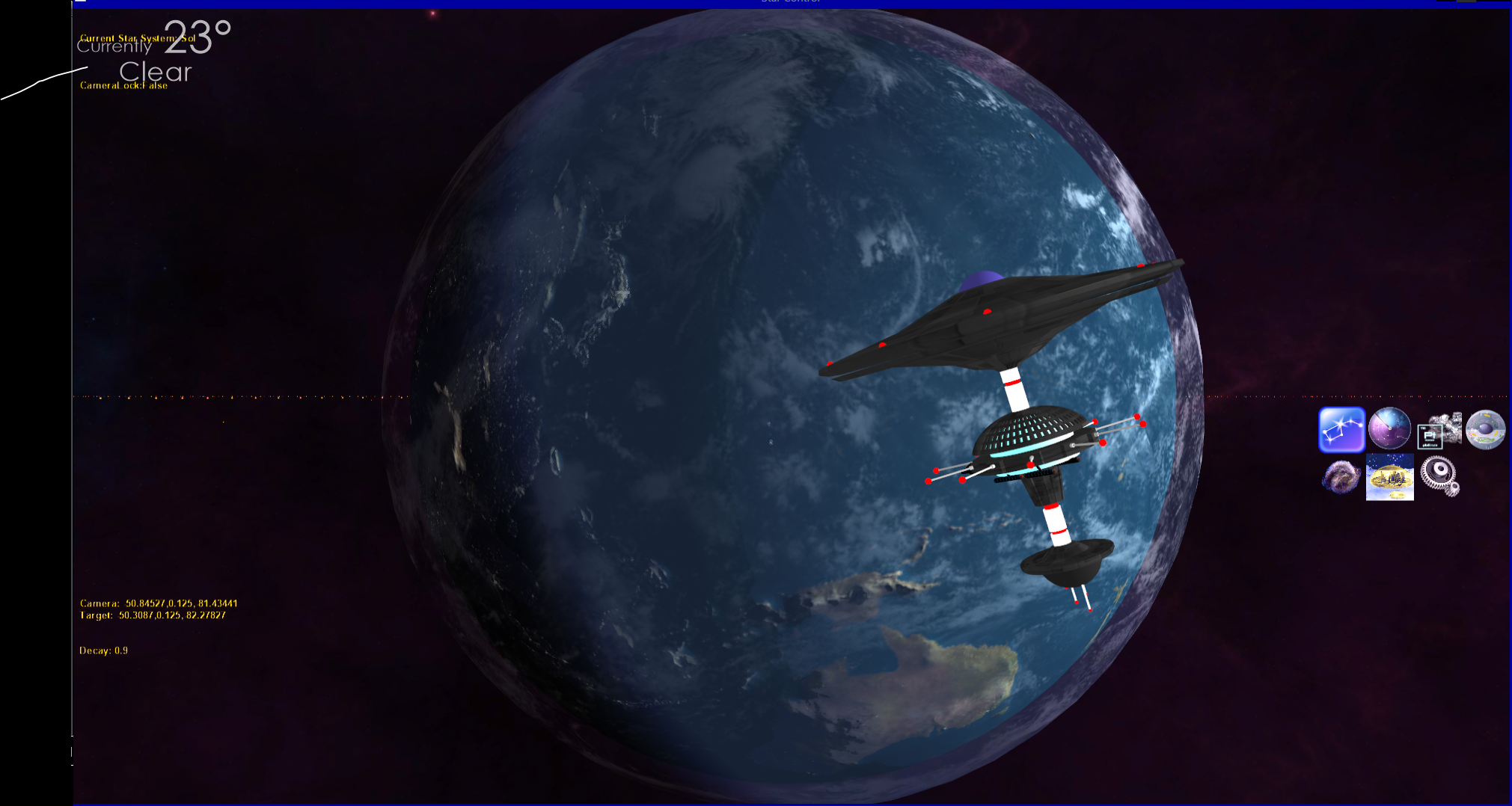 Starbase
My space station has been put into the game.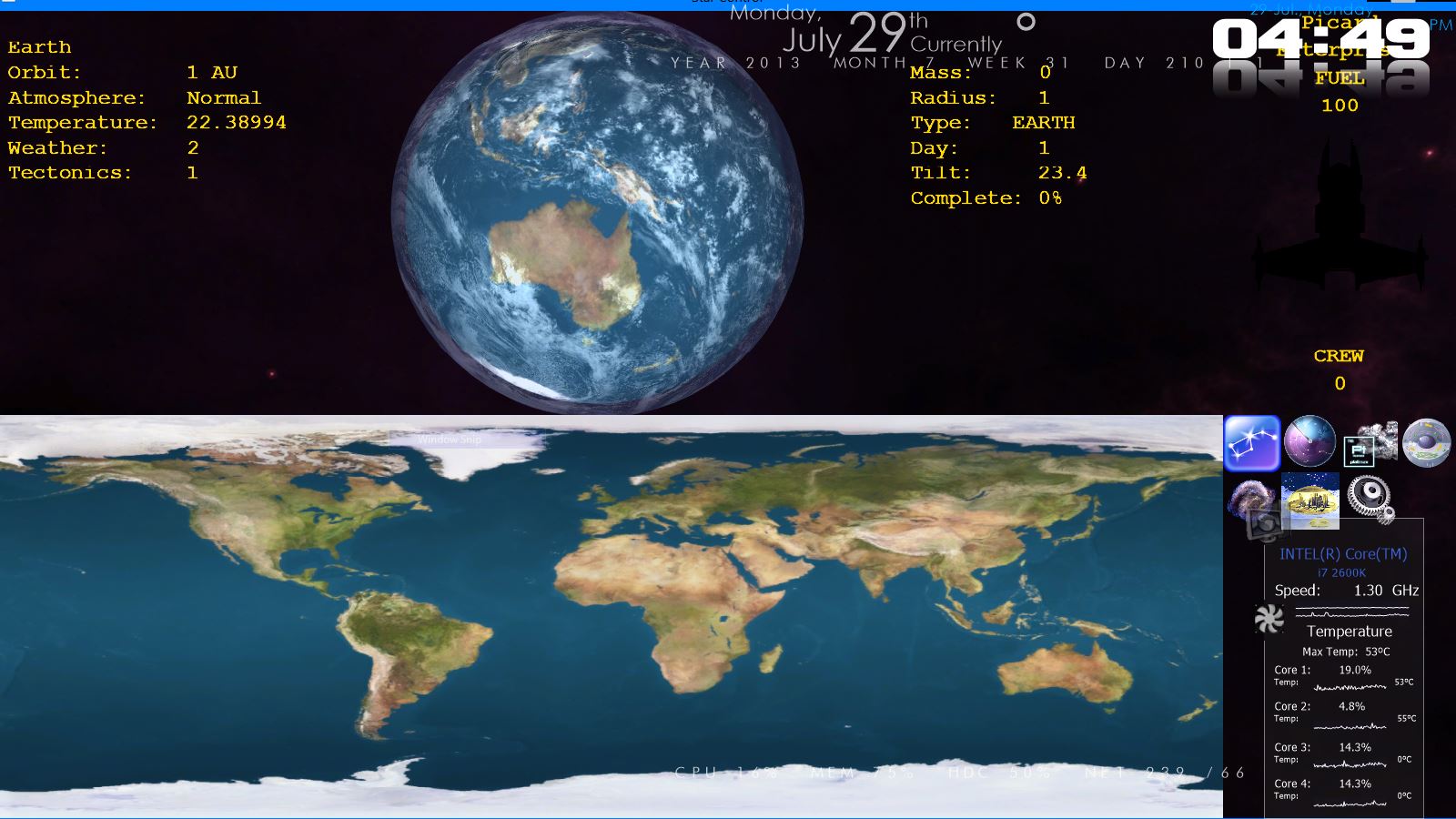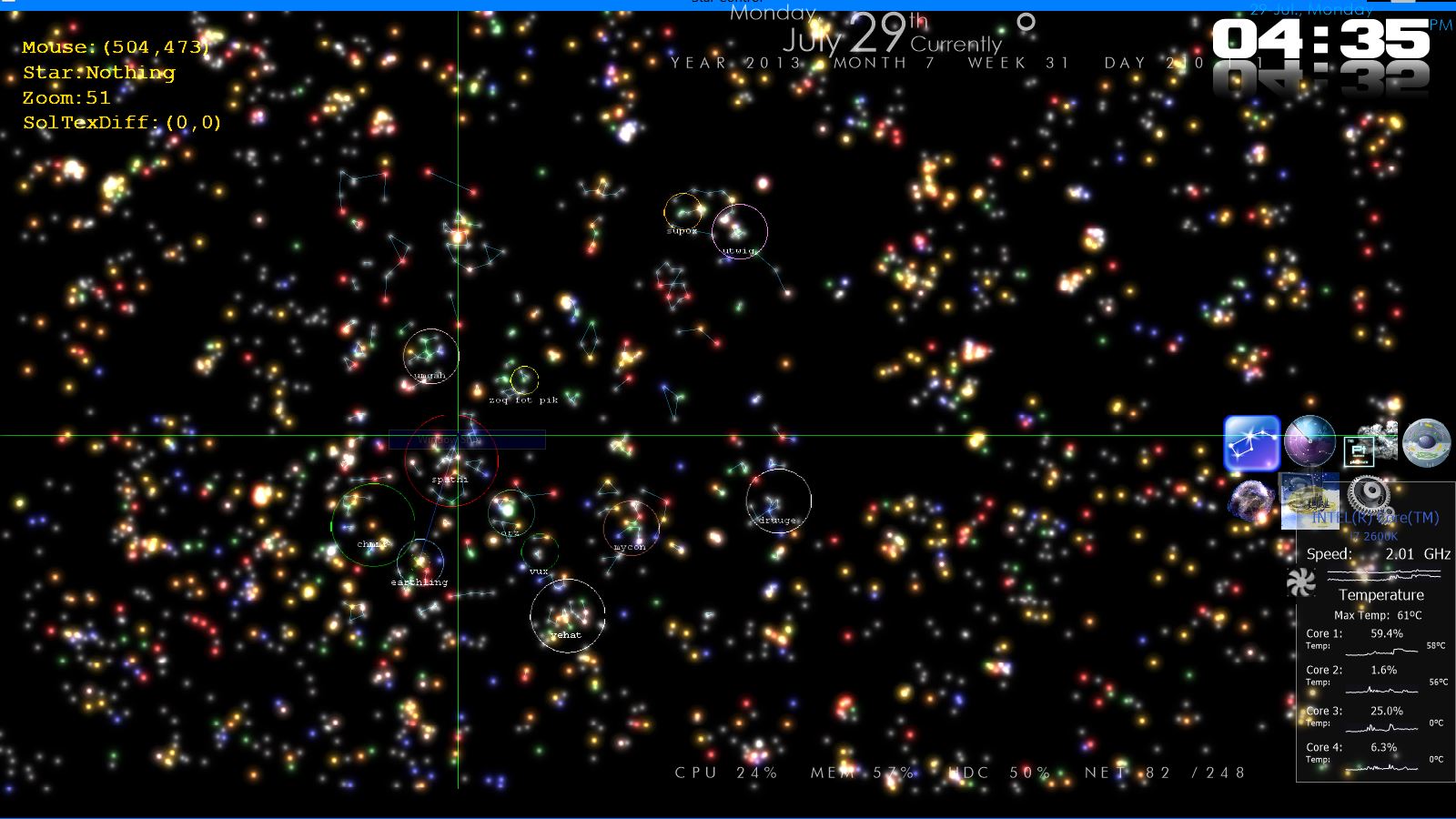 The Orz
Just a temporary placeholder graphic, but it's a fairly nice, 3D textured version of the Orz comm screen.
Particle Effects
Just a particle Effects test on the game.