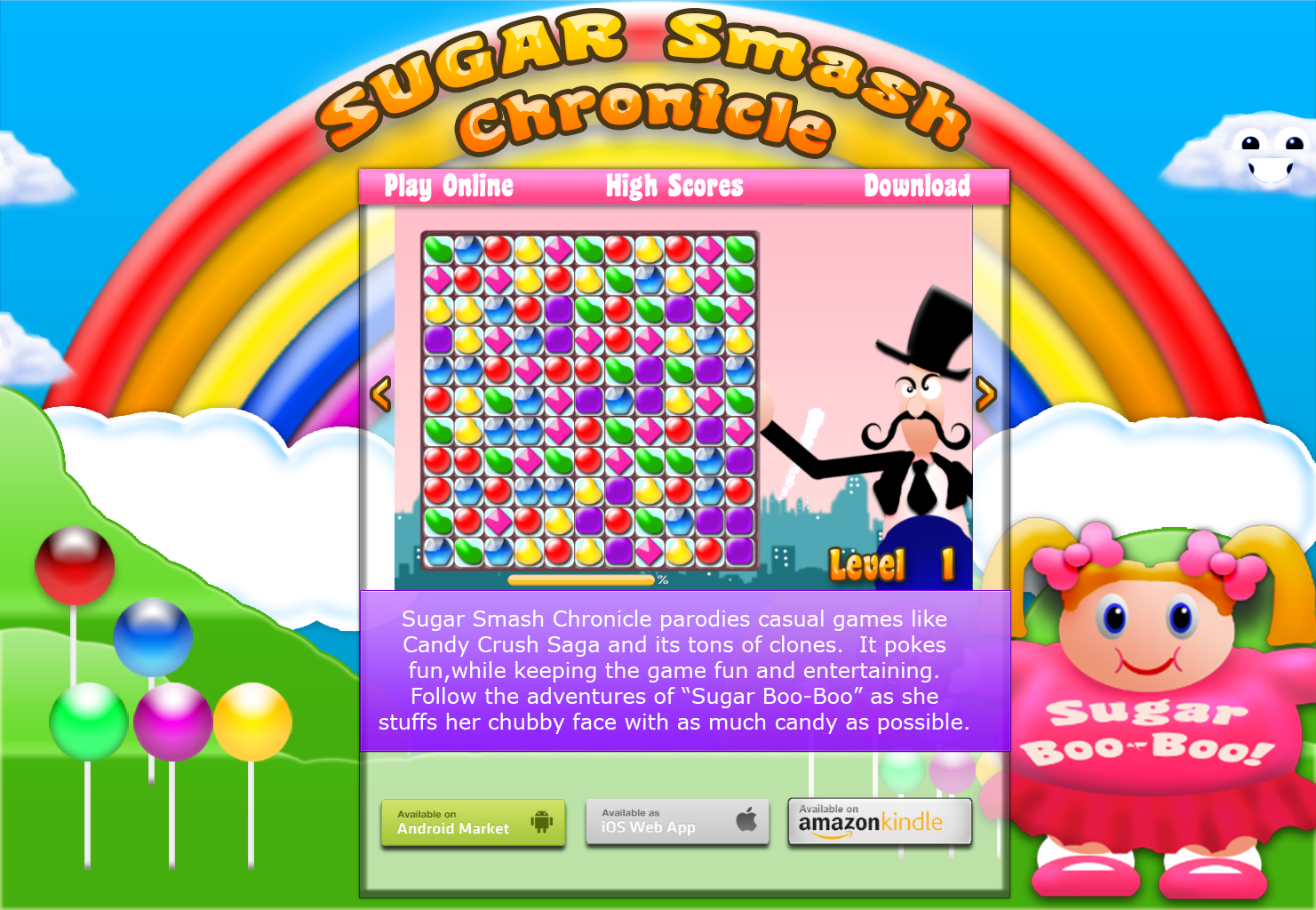 Murica Eagle (Wings of Freedom)!
We put together a complete "Flappy Bird" clone in a few hours to show how lazy the original game was. What we hadn't expected is that we'd have a fun game on our hands. Turning the patriotic silliness to 11, it became quite funny too. In this screenshot, we see the "Wings of Freedom" power-up, You smash the pillars to score points as the "Super Eagle"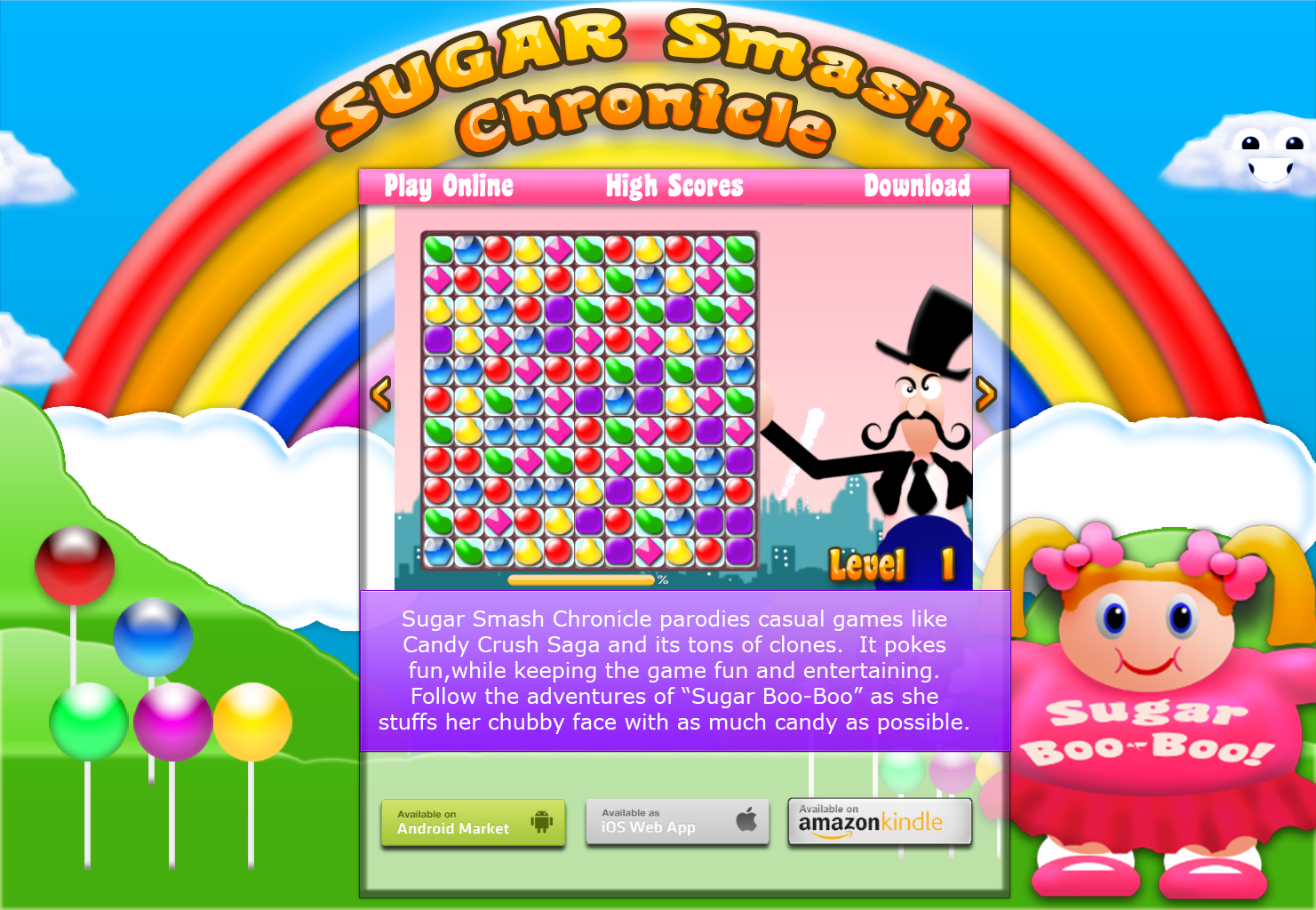 Sugar Smash Chronicle
Simple Website mockup of the "Sugar Smash Chronicle" game. The game is a parody of "Candy Crush Saga" after the makers of that game started suing other game developers for using "Candy" or "Saga" in their game.